The trailer of India's Fastest shot feature film "Rudra – the Power" has been launched. The film shall be released on various OTT platforms. This film is shot in just 4 days!!!
The trailer of Rudra – the Power's trailer is launched at IMPPA (Indian Motion Pictures Producers' Association) at Andheri West in Mumbai on 18th December, 2022 with the special presence of Mr. Sunil Pal, a celebrated Comedian. This Film is all about rivalry between dance bar and challenges faced by the dance bar girls. Dream Create film Production and A24 Production have produced this film. M. Shekhar is the film producer & Abhijeet is the creator and screenplay writer. They told that we used to take 15-16 scenes on each day. There were more than 50 scenes in a story. Everyone's hardwork made this happen. This is "the fastest shot feature film meant for OTT platforms" which has been shot in just 4 days. This is submitted for Limca book of records & Guinness book of world records & India Book of records as this shall qualify for "the fastest shot Indian Web Film" if approved by the said national & world records. Manoj Kuwar is the writer and director of this film. He also played the character of Usman Hatela. He tried his best to achieve that role. This is his debut performance.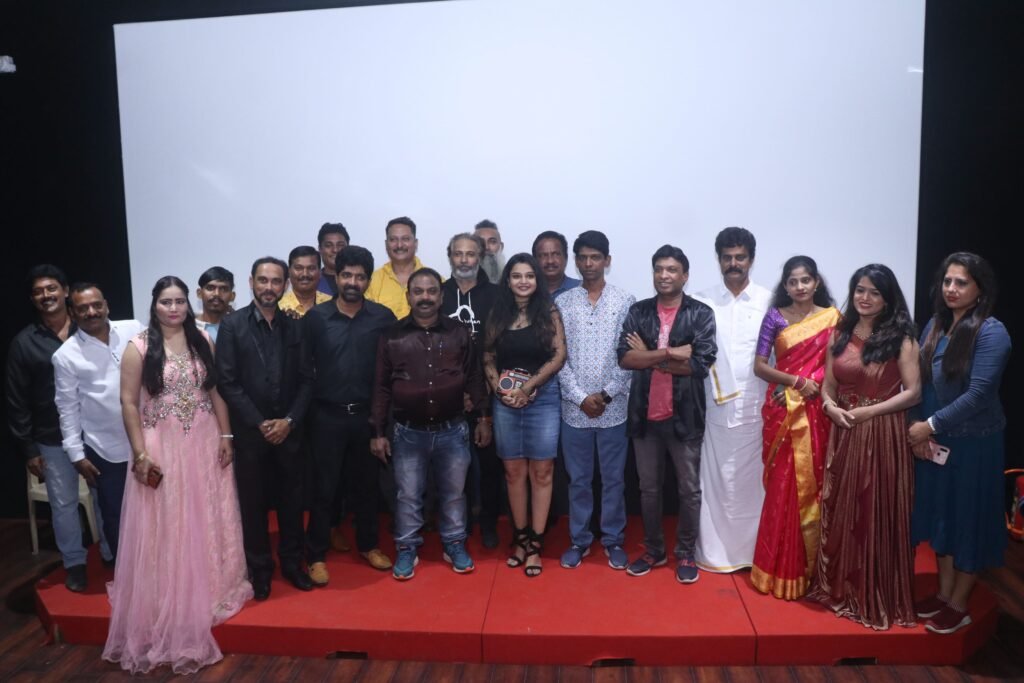 M. Shekhar is debutant in this film as a male lead actor. This was his dream. He came from southern India to become an actor. Its been 2 decades since he came to Mumbai & turned out to be a successful businessman in Mumbai. This film turned out to be the right opportunity for him to fulfill his dream to become a lead actor. The whole team has helped me a lot, their support helped me give such fine performance & product. This was my first experience as a lead actor, which audience will definitely like to watch. Soon he is starting his another venture on a big scale.
Rest of the cast are Aniket Kelkar who has done more than 150 projects. This is different role than my previous work. I and Abhijeet have already worked together before, Aniket said; When Abhijeet approached me for this role I got amazed to visualize my performance. The legendry actor Vinod Khanna played similar role in "Dayavan" He played a character of south indian in it. I got to play the same character He added; This is one of my favorite roles which I loved to play.
I'm the creator Abhijeet, Thankful to the producer M. Shekhar and director Manoj Kunwar and The whole team of Rudra the power. When I heard the concept, the entire film was visualized & designed by me in my mind as a creator. Since I had characters so well-designed in my mind that it hardly took any time for me to lock the casting for this project. It only took 15 days of pre-production, 4 days of shoot & 40 days of post-production. I believe that if you are crystal clear about your ideas & presentation, you can finish any project faster with the cooperation of the entire team.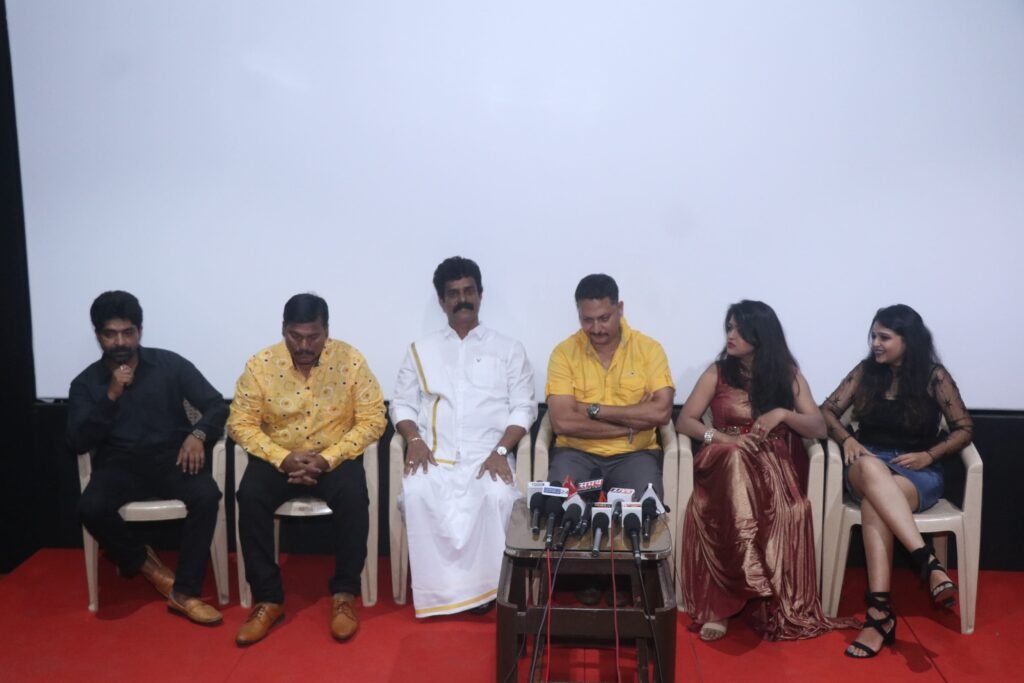 Devendra Rajguru, Who is playing the character of Ronit Roy told the media that he belongs to television, I had never been got an opportunity to act big. I am playing negative role alongside Aniket Kelkar.
Aishwarya Shende acting as Pallavi, the female lead, who is playing wife of Rudra Shetty told media "I am playing a role of south Indian woman. Since my Mother hails from Karnataka, it turned easier for me to play a South-Indian wife's character of Rudra Shetty. It's a sensitive character having emotional depth. My Theater & film acting experience helped me better my performance with the right support & guidance of Creator Abhijeet sir & director Manoj Sir & cooperation of M. Shekhar Sir & all other co-actors. Abhijeet sir is certainly a great team leader. It was a very playful which helped maintain healthy work atmosphere. This contains Action, Love, Sufferings everything. We performed at our best to make this picture happen. We worked with full dedication. Shreya who is playing Priya, was really glad to be part of this project.
In lead M. Shekhar, Aniket Kelkar, Aishwarya Shende , Devendra Rajguru Vinayak Sapkale, Vinayak Gurav, K. Shreya, Manoj Kunwar, B. Swati, Nitin Bodhare, Mangesh Kangane, Aishwarya surve, Sunny pillay and Hemant Pendse ,Sanjay Vichare. The dop of this film is Mandar Lonkar, Edited by Swapnil Jadhav, Action Dir. Javed Shaikh. Realising soon on various OTT platforms as announced by the Producers.