The Saudi Arabian supporters found their voice once more, and the stadium once more buzzed with joy. They became happier when, in the 53rd minute, their champion Salem Aldawsari sent an electrifying arcing attempt to the top left corner of Emiliano's goal. A group of great athletes was left in a low position because of fear like the defenseless Brandyfoots before the Dweller's fire for ten minutes as Argentina's recent performance suddenly became irrelevant. In the end, the Saudi fans who had supported their team the entire time wept with joy, while Argentina, unable to give the world Cup to its genius, was left to consider its World Cup destiny.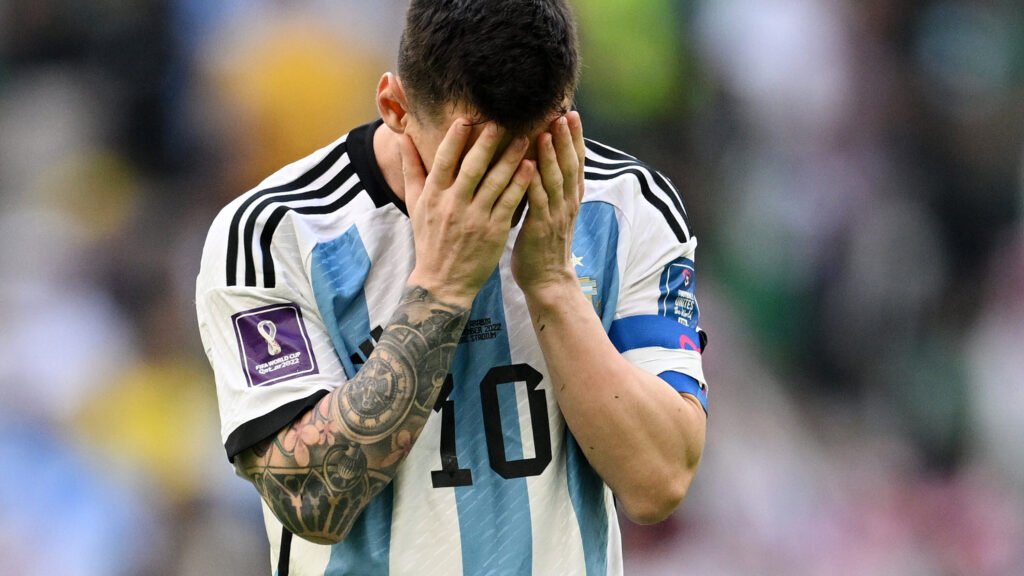 A very hard blow for everyone, we didn't expect it to start like this: Messi said in the world press.
After losing the first World Cup match, Lionel Messi had very little energy left to respond to the pointed queries of the international press after 55 minutes of the nightmare.
There aren't any defenses. We need to come together more than ever. Although this gang is powerful, we haven't had this kind of circumstance in a while.
The Result: Argentina 1 (Messi 10-pen) lost to Saudi Arabia 2 in Group C. (Alshehri 48, Aldawsari 53).
The winning stroke from Aldawsari led their team ahead in the world cup.