On March 8, 2023, the world celebrated International Women's Day with the theme "Choose to Challenge." To commemorate the occasion, the Umran Green Perspective Foundation (UGPF) organized an event to pay tribute to Annemarie Schimmel, a renowned scholar who highlighted women's contributions to humanity, with a focus on mystic and Islamic spirituality.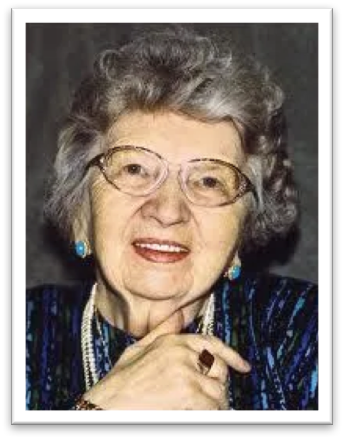 The event featured a range of distinguished speakers who spoke about various aspects related to gender equality and women's contributions in different fields. UGPF hosted two distinguished scholars: Professor Miriam Cooke from Duke University, USA, and Professor Mousumi G Banerjee from EFL University(Shillong), India.

The event began with Taiba Riaz, a Master's student at Alliance of Civilization Institute, Ibn Haldun University, Istanbul, who spoke about the concept of Unity Within Diversity. She emphasized that there is a need to respect and accept everyone's differences while recognizing them as individuals yet being united in the journey of growth of a collective change. Taiba highlighted the multidimensional nature of unity within diversity, encompassing different faiths, and ethnicities. She also praised Umran for its efforts towards inclusivity despite diversification, including women from different ethnicities, religions, and faiths while giving an individual voice to each one of them.
Umran Green Perspective Foundation is a non-profit organization dedicated to promoting sustainable rural development, education, environmental conservation, and women's empowerment in India. One of the key ways Umran is empowering women and promoting rural development is through its digital platform, which provides access to resources, training, and networking opportunities for women entrepreneurs and young minds. Umran's digital platform has also been instrumental in promoting digital literacy and entrepreneurship among rural women, providing a pathway to economic independence and empowerment.
Umran's impact also reflects in the engagement and leadership of its students, teachers, and volunteers. Many students who have participated in Umran's programs have become active community leaders and advocates for women's rights and environmental sustainability. Similarly, Umran's teachers and volunteers have played a critical role in leading the organization's vision and programs, creating a dynamic and collaborative community of changemakers. (www.umran.org.in or www.umrangreenschool.in or www.uara.in )
In recent years, Umran has attracted a growing number of women to its programs and initiatives, becoming one of the fastest-growing organizations in the region. Umran's Language program, which offers more than 10 courses with certificate in French, German, English, Hindi, Turkish, Spanish, Arabic, Russian, and Persian, has been particularly successful in attracting women from diverse backgrounds and empowering them through language and communication skills. Additionally, the Umran Academic Research Association has been instrumental in promoting research and scholarship on issues related to women's rights, environmental sustainability, and rural development.
Rajeev Kumar, Founder and Managing Director of Umran Green Perspective Foundation, spoke at this International Women's Day event about the theme "My Soul is a Woman," which draws on the idea that the soul embodies compassion and empathy, which can be understood as a feminine aspect of the human experience. He mentioned that this can be perceived in different cultural and religious traditions. For example, in the Arabic words ar-Rahman and ar-Rahim, which are also manifestations of Allah or God, derived from the same root "raham", which means "womb" and are feminine-gendered. In Vedic literature, where God is sometimes or most of the time referred to as the Mother Goddess, emphasizing the nurturing and life-giving qualities often associated with femininity.
Professor Mousumi G Banerjee, Head of the Department of English Literature at EFL University Shillong, India, spoke on "Unwomaning the Woman with Dickinson: A Discourse." She gave a long talk on Emily Dickinson and added very crucial points about the role of women in literature, mysticism, and civilization.
Dr. Amina Hussain, Assistant Professor at Khwaja Moinuddin Chishti Language University, Lucknow, spoke on "The Digital Gender Gap in India: An Analysis of Access, Implications, and Strategies for Inclusive Development," reflecting on the theme of this year's International Women's Day.
In addition to these distinguished speakers, Umran teachers and students shared their experiences and roles in Umran's women and rural empowerment program, explaining how they are leading the vision of UGPF and making an impact in society. After the Founder and Director Rajeev Kumar gave a preview of Umran Women's Magazine, which Umran is launching to provide a platform for women's creativity and exposure, but due to time constraints, it was postponed to a separate event.
During the closing remarks, Professor Miriam Cooke emphasized the critical role that women have played in shaping human history and spirituality and mysticism throughout history, as well as their ongoing contributions to these fields. She highlighted the need to recognize and honor the contributions of women scholars and activists, like Annemarie Schimmel, who have worked to advance gender equality and promote peace and understanding across cultures.
The event was a powerful reminder of the critical role that women have played in shaping human history and spirituality. The speakers emphasized the importance of recognizing women's contributions and promoting gender equality, highlighting the need for empathy, compassion, and love. They inspired the audience to take action towards creating a more inclusive and equitable world.
Taiba Riaz, our speaker today, emphasized that every day should be about celebrating both men and women. Rather than focusing on their differences, we should recognize that men and women are complimentary to each other.
Although progress has been made towards gender equality, there is still a long way to go. Despite this, we can celebrate the progress that has been made so far and continue our journey towards a more equal world.
LINKS:
Website: www.umran.org.in
Instagram: https://www.instagram.com/umran.org.in/
Facebook: https://www.facebook.com/umran.org.in
Twitter: https://twitter.com/umranorgindia