Welldone
Imagine a world where you can buy and sell anything and everything without having to worry about security or customer service. Sounds too good to be true, right? Well, that's where Welldone comes into play. We are a digital marketplace that provides a safe and secure platform for buying and selling of goods and services. Not only that, but we also offer world-class customer service, so you can be sure that any issues will be resolved promptly. So whether you are looking for security in buying and selling, Welldone is the perfect place for you! We offer QR code, which protects you from data theft.
Welldone is a digital marketplace that provides customer service and security. We are dedicated to providing an excellent e-commerce experience for our customers. We are the only digital marketplace that provides 24/7 customer service. Our team of experts is always available to assist you with any problem or query you may have. We also offer a secure payment system, so you can shop with confidence. We understand that online shopping can be a daunting experience, so we are here to help make it as easy and stress free as possible. When you're shopping online, it's important to know that your information is safe and your transactions are secure. That's where Welldone comes in. We use the latest QR code security technologies to ensure that your personal information is protected at all times. Now you can step into the online market with Welldone, and be sure that your transactions are secure and your information is confidential.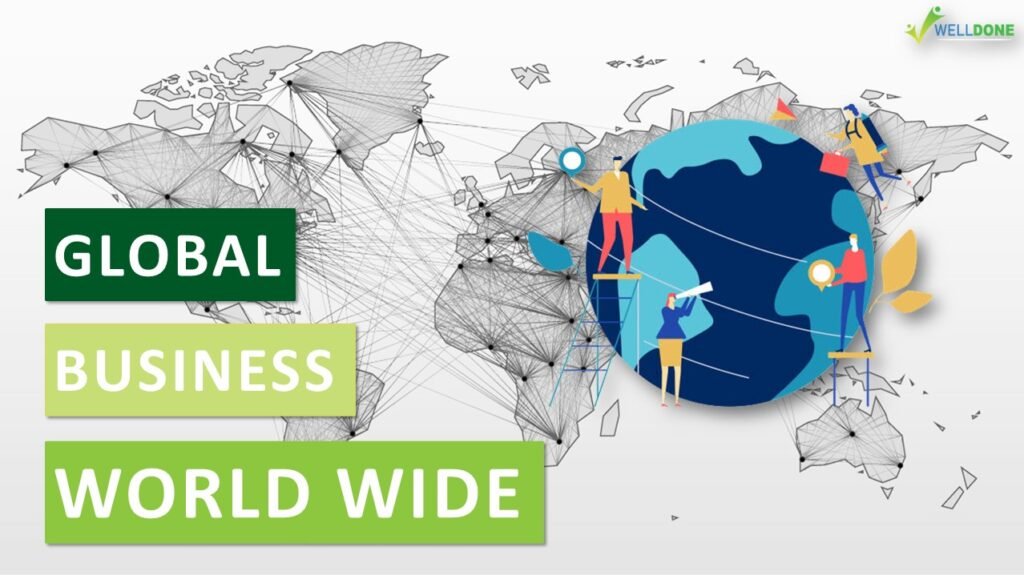 Welldone takes data privacy seriously. We have a strict policy of not selling or sharing customer data with any third parties. Our systems are also encrypted to ensure that all data remains secure at all times. We also have a team of highly experienced professionals dedicated to ensuring the safety and security of our customers' data. They work round the clock to monitor and protect our systems from any potential vulnerabilities. So if you are looking for a digital marketplace that you can trust to keep your data secure and private, Welldone is the right choice!
You can be sure that your safety is always at the top of Welldone's priorities. In terms of data security, we take a number of measures to ensure that no one has access to your personal information. We use state-of-the-art encryption technology, regularly monitor our servers and network to ensure that information is not leaked, and undergo third-party security audits and reviews. We also have a team of cyber security experts on standby to address any data breaches that may occur. Additionally, we ensure that any employees with access to sensitive customer data are trained in the latest security protocols. All these measures together make Welldone one of the most secure digital marketplaces!
You might be wondering how QR code typing works with Welldone. Well, it's a very clever system indeed! It works by having customers scan a QR code before making a purchase. This creates a secure connection point between the customer and the seller, thereby enhancing both customer service and security on the platform. As items are being scanned, it also allows sellers to track where the product is going, so they can better monitor delivery times and ensure packages are sent to legitimate customers. This makes it easy to keep track of items in transit and also helps prevent fraud. QR code typing essentially guarantees that every transaction on Welldone is both secure and hassle-free. This is just one more way that Welldone leaves no detail behind when it comes to providing outstanding customer service!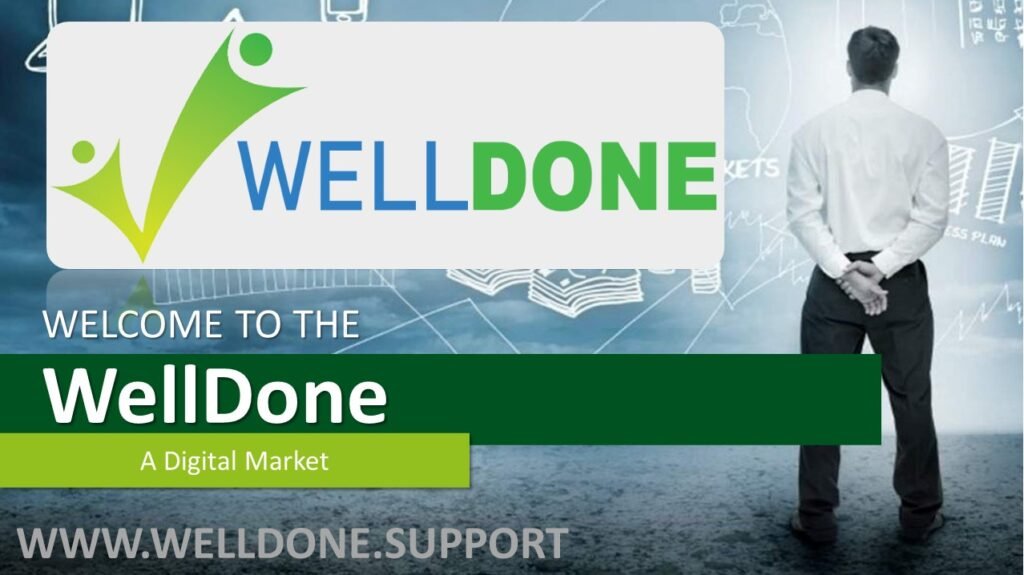 Welldone provides QR code entry/typing jobs to those who are looking for freelance work, it is a fun and responsible job that can earn you good money. It also gives you QR code marketing tips and classes. You can earn good money by submitting QR codes of Daily and can also earn profits with their referring concept. Double your QR code entry income by referral concept. Earn on each matching business of your left and right team. Income according to the booster holder in your downline as well as create more and more boosters in your downline and get good rewards. Become a royalty holder and earn for life, 1% CTO to all Diamond Achievers. Car Fund for Silver Achievers. Take advantage of which take your earned car home. Become a House Fund achiever and get your dream home. You can earn from Rs 60 to Rs 5 lakh by joining full time part time in QR code entry work. If you are interested in QR code insertion then mail us on welldone@asia.com .
Welldone is a digital market that provides superior customer service and security. Their data privacy practices are top-notch, and their anti-theft measures are some of the best in the business. They're always looking for talented individuals to help with their QR code typing skills, so be sure to check them out!